Coaching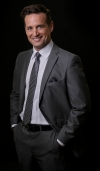 Rich Danby has been coaching both new and seasoned investors and has witnessed some incredible results and transformations within them and their business. Rich feels pride and purpose in helping others and has been known to be very generous with his time.

Reading self-help and coaching books and taking real estate courses can offer plenty of insight and information, but many people still struggle with what their own next steps are. "How can I apply this knowledge, stay motivated, and manage everything else in my life?"

As a father of four, husband, and entrepreneur, Rich understands how difficult it can be to find the time to do MORE. However, with his support, MORE is definitely possible, and it doesn't have to take away from the other things that are important in your life.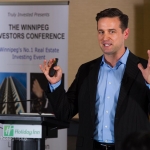 Rich specializes in building a personalized coaching program to help investors like you turn knowledge into profits. He does not believe in a "one size fits all" coaching style or "coaching in a box". His program is catered specifically to you and will be based on your needs! Rich will evaluate your current challenges, help you clarify goals and create strategies to increase accountability and productivity. Once the plan is established, he'll work alongside you to provide education and guidance to help you turn your goals into reality!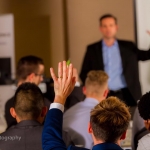 "What I enjoy most about teaching others how to create wealth through real estate is that moment they realize it's possible for them. You don't have to be wealthy to get started, you just have to want MORE! For yourself, for your family, for your future… We are not limited by our resources, we are limited by are lack of resourcefulness! Follow the path of those who have walked it before you! Success leaves clues. It's really that simple!"


If you're not sure where to get started, don't worry, we can help! Email us at info@richottawainvestments.com to schedule a FREE 15 minute call.


To book Rich Danby for an upcoming event please call 613-252-0170 or email info@richottawainvestments.com