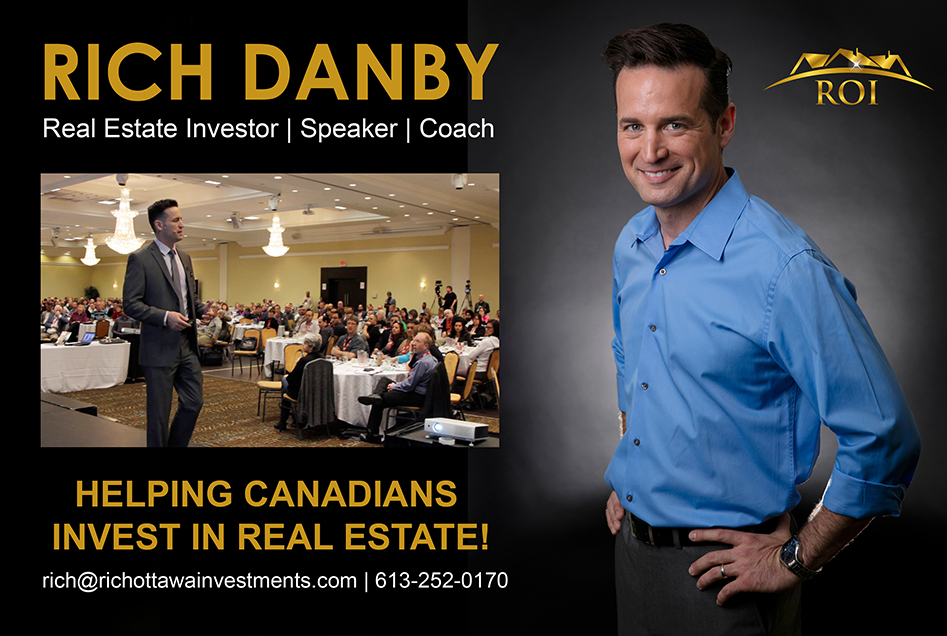 Rich Danby
My life revolves around family and real estate. Real estate investing has meant that neither my family nor I will live a life of financial compromise. That is what gets me motivated every day, to help people understand the power of real estate.
Carving a career in real estate takes smarts and resilience. I was not born into wealth; in fact, I had to make my own way early in life and accept responsibilities that really tested me. My story shows that people can make it even if their start in life is hard.
I moved to Ottawa from Hamilton and enrolled in Television Broadcasting at Algonquin College. On graduation landed a job as a videographer at The NewRO, a local TV station owned by CHUM.  My job was to shoot and edit stories for the newscast.  I was working my way towards becoming a sports anchor at The NewRO when I was offered a job as a TV producer for Rogers TV.  The pay was better and as I had a young family, I abandoned my dreams of being on-air. I spent the next 13 years working at that job, producing and directing hundreds of sporting events, with occasional on-air reporting.  I learned to become a leader. I was responsible for all the content and managing the entire crew, which included hosts, reporters, commentators, camera operators, audio, replays, graphics, etc. The majority of the people I worked with were volunteers, many of whom went on to have amazing careers, which I took a lot of pride in, especially when I received a thank you card or an email afterwards.
When my son was born I knew I had to take additional steps to ensure financial comfort and security. Although I liked my TV job, I didn't want to take for granted that it would provide for my family for the next 20 years.  I already had a small real estate portfolio, so I figured pursuing more knowledge on how to invest would help me reach this goal.  After clearing space in my life I decided to join the Ottawa Real Estate Investors Organization (OREIO). I served for two years as its president.  Then I saw an opportunity to cofound the Ottawa branch of the Real Estate Investment Network (REIN), an established national education company that helps investors grow a real estate portfolio.
I am now a full-time real estate investor. I founded Rich Ottawa Investments in 2010, and have properties in Ottawa and Hamilton. The company focuses on renovations, flips, rent-to-own and buy-and-hold. We have a diverse mix of product including single and multi-family units. I attribute our success to in-depth real estate knowledge, teamwork and a commitment to producing results for everybody involved. In addition, I coach investors, speak on various real estate topics, and help others create wealth through our investment opportunities as either lenders or equity partners.
I continue to write on matters related to real estate, and have been published in CREW Magazine, The REIN Report and The Ottawa Sun.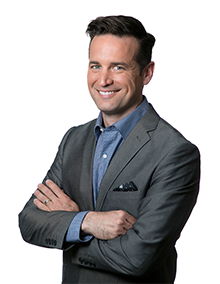 Accomplishments
Finalist for both "Investor of the Year" and "Joint Venture Partner of the Year" in 2014 by Canadian Real Estate Wealth magazine.
Winner of the "Joint Venture Partner of the Year" award in 2015 by the Real Estate Investment Network.
"Top Player Award" in 2014 and 2015 by the Real Estate Investment Network.
Being successful at real estate is a team event. My success in real estate is in no small way connected to my years in broadcasting, another team event. Being able to connect with people, convey a vision for what needs to be done, and execute is the difference between an excellent outcome and a poor one.
Money can be made in real estate with a vision, plan and expertise. My business is healthy and my network continues to grow. I teach others how to live a life without financial compromise on a small scale, with every confidence that the community will expand as we continue to help more and more people take their first step into real estate investing.