WHY YOU MUST RENOVATE RIGHT AWAY!
Rich Danby explains how you can buy more properties using the same money!
---
From Drab to Fab – Someone's New Dream Home
---
Legal Secondary Suite Project
---
Another Beautiful Transformation
---
 As Seen On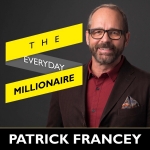 Have you ever made a bad investment based on bad advice? How much did that cost? When your decisions are based on quality information, your risk goes down and your profits go up!  We can help!
ROI creates wealth through a variety of Real Estate backed Investments.